Volunteer with Us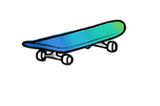 Step One
Sign up by completing the online application form. The form requires a link to your Trailhead profile (make sure it's public), and your LinkedIn profile.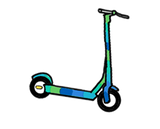 Step Two
We will review your application then send you a link to complete the Blaze Your Trail NPSP Trailmix.
Step Three
Send us your completed Trailmix and Personal Profile and we will invite you to interview for the program.
Sign up now
Some frequently asked questions
You must complete the Blaze Your Trail introduction to NPSP Trail mix before you can join the program.

Start now

Anyone, anywhere in the world (in a suitable time zone), with any study background! You just need to be willing to learn and gain hands-on work experience. Please note, you must be a Salesforce Certified Administrator to gain access to a live org.

No. All you will spend is your time - learning and sharing knowledge.

All classes are conducted online via Google Meet with Jessica Macpherson, your peers, and special guests.

Join us to learn how to work with Salesforce, Go Canvas, Mailchimp, Campaign Monitor, Xero, Zapier, Raisely, MYOB, Quick Books, Shopify, WordPress, Squarespace and more...

It depends on the commitment and interest you show by attending training sessions regularly and being willing to take on challenges. A 4 - 5 week period is a good guide.

We discuss ongoing projects in classes held Monday to Friday, 6am - 8am. It is recommended that you attend these classes so that you gain a strong understanding of the projects for which you may be the next team lead. We encourage you to come to classes daily to share knowledge with the team and other volunteers.

You can volunteer outside class time of course - in fact this is where all the work experience is done. Volunteers regularly set up meetings outside class time to collaborate on learning and projects.

Most people are employed within 3 to 6 months of joining our program. Your success is dependent on you attending all the classes and regularly volunteering to help solve problems.

You must attend at least one daily class per week (6am - 8am AEST). The more you put in, the more you get out of the program.

You must have, at minimum, a current Salesforce Admin Certification to become a team leader or volunteer Administrator for a pro bono project.
Meet

some recent graduates
Sheeba Baig is a graduate from Ryerson University, Toronto, Ontario, Canada in Public Health.When...

Read more

Manasa M Nagendra, a graduate with a Bachelor's degree in Computer Science from Vishveshwara Tech...

Read more

Mrudula Vaddem, a graduate of Staffordshire University, holds a Master's degree in Computer Scie...

Read more
All alumni